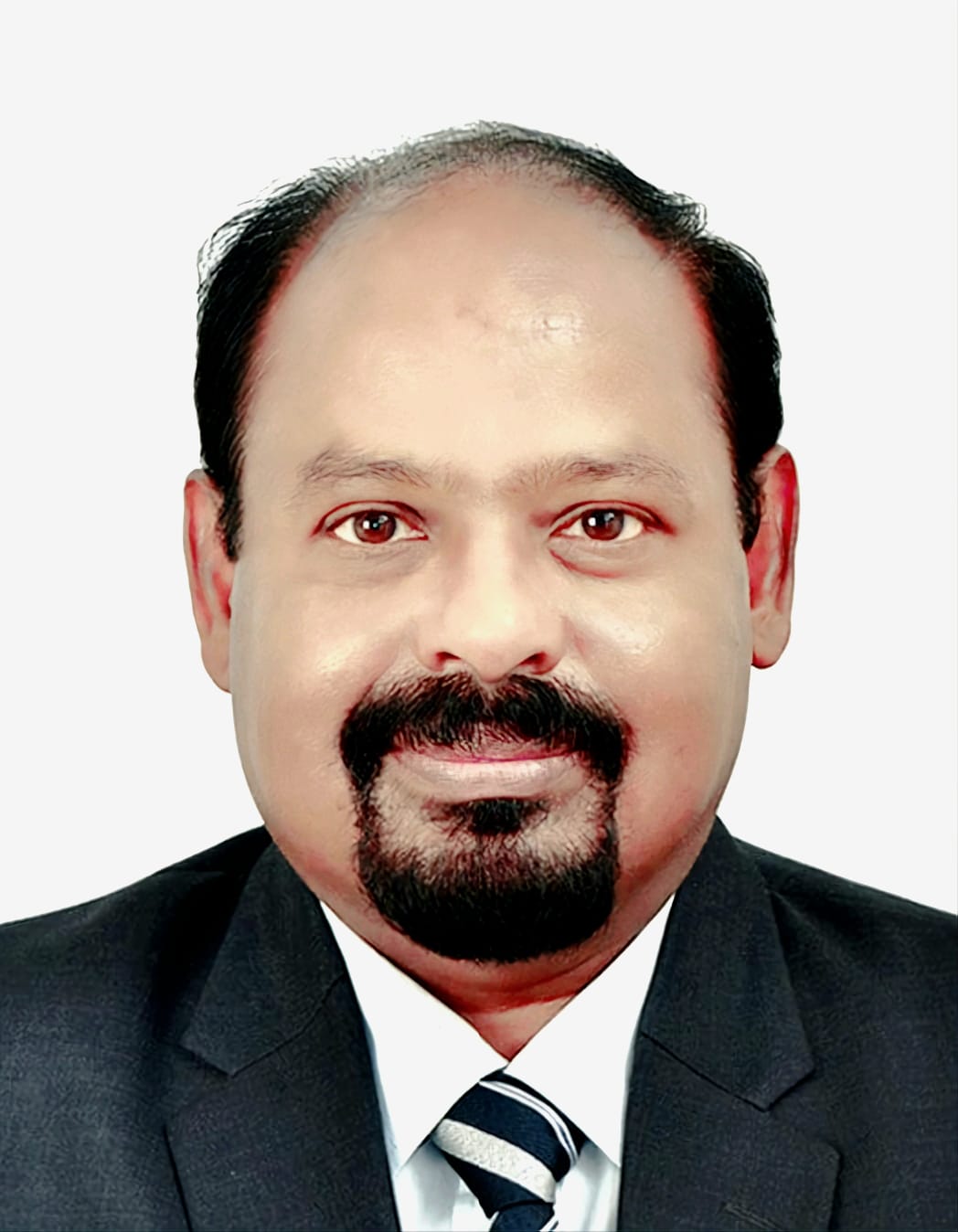 Dr.Shankar Balachandran,
Ambassador of India to the Republic of Suriname & High Commissioner of India to Barbados, Saint Vincent & the Grenadines and Saint Lucia
Before assuming charge as the Ambassador of India to the Republic of Suriname on 7th August 2021 and presenting credentials to the President of Suriname on 10th August 2021, he was the Consul General of India in Jaffna, Sri Lanka where he served from March 2018 to July 2021. He joined the Ministry of External Affairs, Government of India, New Delhi in 1988. While he served the Ministry of External Affairs during the periods - Oct 1988-Nov 1992, Oct 1996-Aug 1998, Jan 2002-Dec 2003, Feb 2016-Feb 2018, as the Regional Passport Officer, Tiruchirappalli (India) during May 2007-Nov 2009, he also served the Indian Missions/Posts in Bucharest (Dec 1992-Sep 1996), Paris (Sep 1998-Dec 2001), Victoria-Mahe (Jan 2004-May 2007), Shanghai (Dec 2009-Oct 2012) & Maputo (Nov 2012-Feb 2016) in various capacities handling wide-ranging subjects.
He is concurrently accredited as the High Commissioner of India to Saint Vincent and the Grenadines (11 Oct 2021), Barbados (31 Dec 2021) & Saint Lucia (24 Jan 2022). He presented credentials to the Governor-General of Saint Vincent and the Grenadines on 29 Dec 2021, to the President of Barbados on 21 April 2022 and to the Acting Governor General of Saint Lucia on 11 July 2022.
Born in Chennai (India), he holds a Bachelor's degree in Chemistry, a Master's degree in History - both from the University of Madras (India) and a Ph.D from the Tamil University, Tanjore.
His research publications include (i) "Maritime Intercourse and Naval Warfare as gleaned from Sri Lankan Chronicles" in the Sri Lanka Journal of South Asian Studies (Vol 03, No.2, November 2017); (ii) Iconographic Representation of the Overseas Conquests of the Cholas on the Royal Seals of the Copper Plates" in the Literary Findings - International Journal of Multidisciplinary Research (Issue 6, 1 June 2019).
He speaks Tamil, Telugu, Hindi & English. Married to Ms.Hema, they have two daughters.
***
Updated 28 July 2022